Naughty Taiwanese housewife
Linda
invited sexy and horny girls
Alice
,
Lyn
and myself out for afternoon tea at Merchant Court hotel to celebrate her birthday.
Linda: Ladies and gentlemen, today we are purely here for a good meal and catching up. No intention for sex alright. We should have some clothes time and I believe we can still have a good time drinking tea, eating cakes and chats. Does anyone here thinks other wise?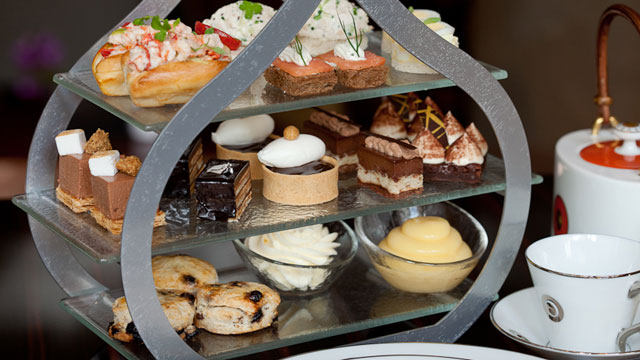 Me: I like it. Something out of the norm to keep us sane and sober. So Lyn, you behave today alright.....
Lyn: Fuck you Harry, are you implying that I'm the most horny chick among the girls here huh.
Me: Well, I still enjoy fucking you even if you are not the most horny here... Haha.
Alice: Harry can Fuck me if Lyn's playing hard to get... Hehe...
Lyn: Hey Alice... We may be good old friends but you don't have to be an opportunist to bitch me tight....
Me: Now that's really funny... You all should realize that sexy and horny Malaysian girl Alice is the pioneer to Fuck me and you all girls have to respect her. Without her, non of you could Fuck me, and I can't Fuck all of you either....
Linda: That's true except me. It was Harry who found me. But anyway, let's give our horny Alice a toast.... "Fuck friends forever"
Lyn: Yup. Fuck friends forever even after we find our own husbands... We will still Fuck Harry.... Haha
Linda: You guys really funny... Hahaha
Suddenly, we fell silent. So silent I could almost hear a falling pin then Linda broke the silence....
Linda: I had wanted to make a day or two days trip to Getting with my husband but he's always busy... Since he's out of town, I'm thinking of....
Alice: Let's go this evening! Harry will drive you there. No need to bring any clothes, just passport and some Cash will do. Will be naked anyway once arrived there.
Alice was right. We arrived at Genting Highland just after midnight after about 5 hours drive from Johore Bahru, Malaysia. As it was still too early to check in to our room, we had supper, coffee at Starbucks while enjoying the nice cold weather outdoor followed by trying our luck at the Casino. We both weren't gamblers but we're lucky enough to make a small windfall enough to cover our meals and hotel stay.
We were both exhausted by the time we checked into our room as we had not slept for the last 1 day or so... We removed our clothes, called for express laundry service to have our clothes washed, showered together.... And fucking began.
I started with licking Linda's ass and fingering her cunt. Followed by 6-9 position with her on top of me giving me a damn good sucking off my hard cock. In turn, I was busy licking up her pussy and fingering her butt hole. Usually I could hold my cums longer but not that day. She had me cum into her mouth and she sucked and swallowed all of it... Kept on sucking on my cock until I couldn't keep it standing. She didn't stop there. She started to lick at the base of my cock, down to my balls. Push both my legs up till my knees on my chest till she found my butt hole to lick on it.... Licking from my butt hole up to the tip of my cock and all the way back down..... She was the first girl to give me such coverage! Before long, my cock rose up again. She didn't waste much time, we exchanged position.
She laid face down to have me Fuck her from behind. My favorite position and she knew it. I quickly and easily entered her pussy and Fuck her furiously. In between, she asked me to insert my thumb into her tight little butt hole with my saliva.... She enjoyed it so much that I began to alternately Fuck both holes until I fully entered her butt hole. She was screaming like mad but kept asking me to Fuck her ass harder and faster..... And then I shot my second cum load into her ass. She didn't want to stop there ad she haven't climax yet. She got up, open up the curtains and had me to Fuck her doggy style right in front of the window in broad day light. Hell, that was getting exciting so I obliged and doggy fucked her until she cummed so hard that she nearly hyperventilated. We had a good 4 hours of licking, sucking and fucking that morning, totally wasted and slept until early evening when our clothes came back from laundry.... Before checking out, she had another mouthful of my hot cum in her mouth that finally satisfied her lustful needs which she couldn't get from her husband... She claimed.
We were both smiling widely as we went for dinner before driving down south heading home... Another 5 hours of driving and getting some cock sucking and hand job from her along the way.
THE END